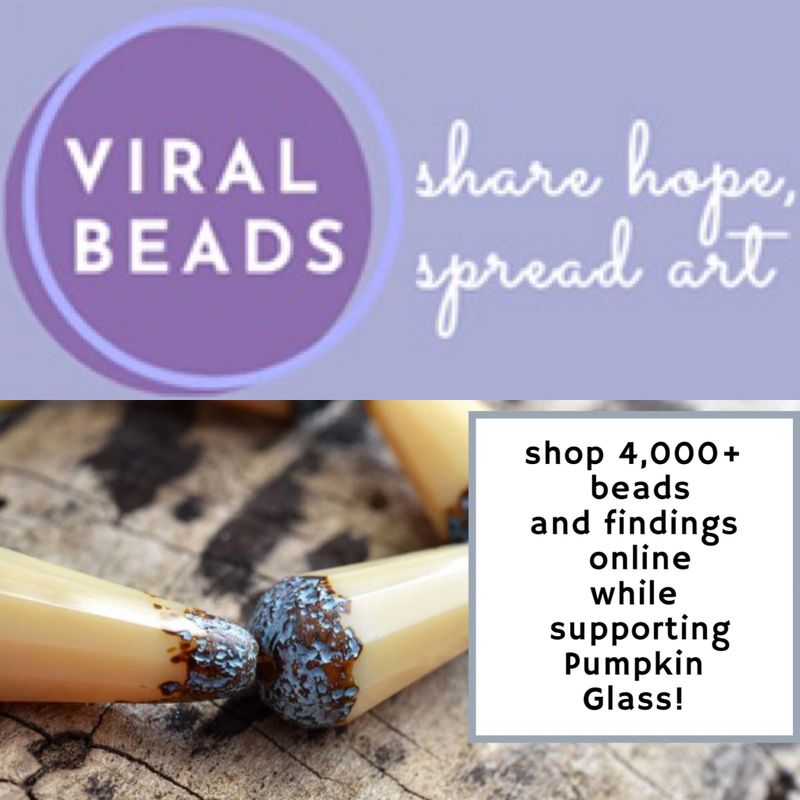 We are extremely excited to offer an online trunk show for Pumpkin Glass Gallery & Studio customers with 4000+ products of premium Czech glass beads, buttons, and findings.  Since you are a valued customer, you have full access to these exclusive deals.  At checkout you must enter the Pumpkin Glass code in the Store Code box.  
 Pumpkin Glass Code:  BEADS 61550
It's that simple.  Shop, stay safe, and we'll see you soon!  Follow this link:  https://www.viralbeads.com
Survive Quarantine with Beads while Supporting your Local Bead Store
Viralbeads.com was conceived as a way to support your local Brick and Mortar Bead Store during unprecedented times. As places of community, the libraries of the bead world, and your local resource for beads and classes, bead stores are rare and valuable. Where else can you bead with friends, learn and be surrounded by wonderful products? 
Bead stores have braved the challenges presented by the internet, bead shows and big-box hobby stores over the years. Those stores that survived these changes in the economy are now presented with their biggest threat yet: COVID-19.
The VIRALBEADS.com website grew out of a desire to support the bead stores to survive this epic crisis. If stores can't open their doors to serve their beaders, then beaders can support their store by buying products from this website and still get their wonderful beads at a competitive price. 
The website itself is intended to only serve those who have been referred by a local bead store. That way every single purchase is supporting a brick and mortar store.