Colorful Life Woven Bracelet 10/17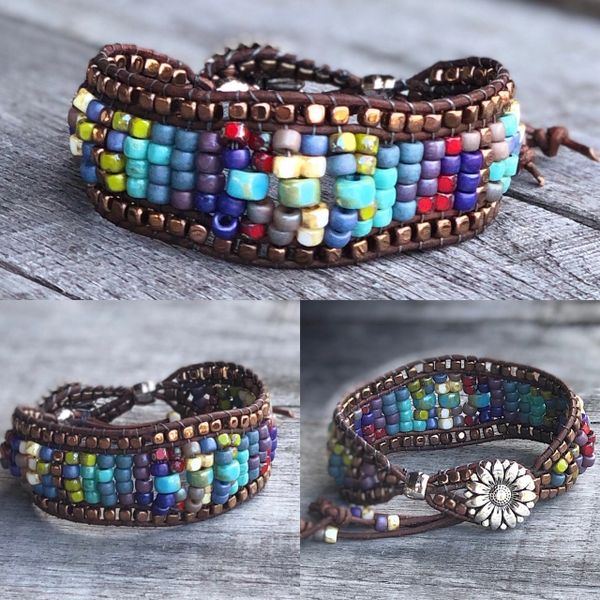 Colorful Life Woven Bracelet 10/17
Learn weaving skill without the use of a loom in this class!  We will use a macrame board to make this one making it easy to build the skills you need before making a loom project.  I love the texture and color blending in this one!  You can choose as many or few colors as you wish for yours, but we encourage you to lead a "colorful life" ! :)  Beads are all glass with plated hematite beads for a contrast in finishes.  Sooooo affordable for a great look too!

Skill: Beginning Weaving 
Kit:  $15; Also requires that students bring their Knotty Board or a Macrame' Board to class.  They can purchase one at Pumpkin Glass and receive a 10% class discount. 
Date: Thursday, Oct 17th, 6:00pm - 8:30pm
Ages: Adult
Instructor: Teresa Kodatt

Students may not finish this bracelet during class time but will learn everything needed to finish at home.
Reviews