Facebook Live Stone Trunk Show 6/1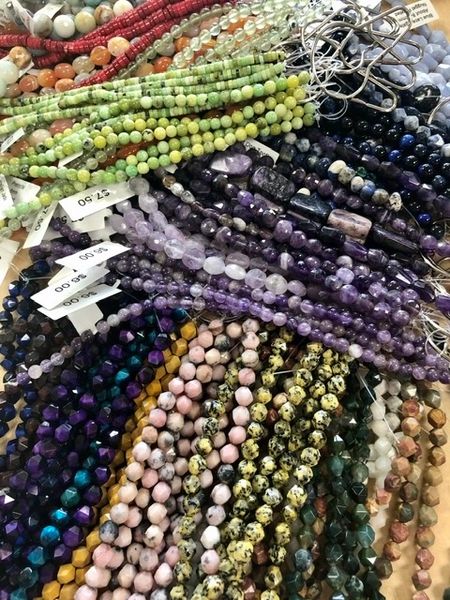 Facebook Live Stone Trunk Show 6/1
Join us Monday, June 1st for a Facebook Live, interactive event!  We will be showing strands from our new, HUGE, trunk show live on our facebook page from 6:00pm to 8:00pm Central Time.  This will be the second show for the collection and we will be showing all new stones, not included in the first event.
During the broadcast, we will be showing up close shots of the strands with the description and prices.  If you are interested in purchasing, just comment during the event with the stone name and price for ordering.  Then send us a private message with your preference of curbside pick-up or shipping address along with your PayPal email so we can send you an invoice for the total. For those that can't make it, the video will be saved on our Facebook page for viewing after the event.  Just be aware we have a limited quantity of each of the stones so we will be doing first come, first served.
I will be posting pictures of the stones at the start of the show so you will have a preview of to expect.  See you soon!!!!!
Reviews