Smart Watch Wrapped Band Class 6/8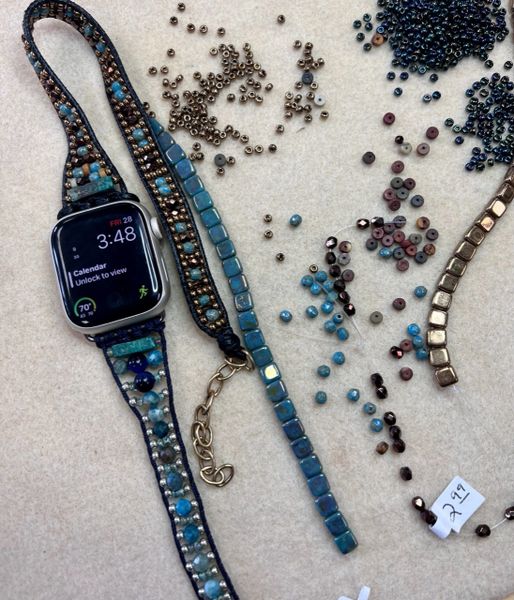 Smart Watch Wrapped Band Class 6/8
Make your own double wrapped smart watch strap! A variety of beads in multiple sizes makes this a style with endless possibilities for color and design, and a breeze for beginners to weave up. We will also be using a unique closure to allow for mixing & matching between bands if desired.

Skill: Beginner weaving
Kit: $tbd; This class requires that students bring their own pair of "smart watch band connector for jewelry making" based on the type of smart watch they own.  A macrame board will also be needed which can be purchased at Pumpkin Glass with a 10% class discount. 
Date: Thursday, June 8th, 6:00 pm - 8:30pm
Ages: Adult

Some students may not finish this bracelet during class time but will learn everything needed to finish at home.
Reviews