Sugar Plum Glass Christmas Trees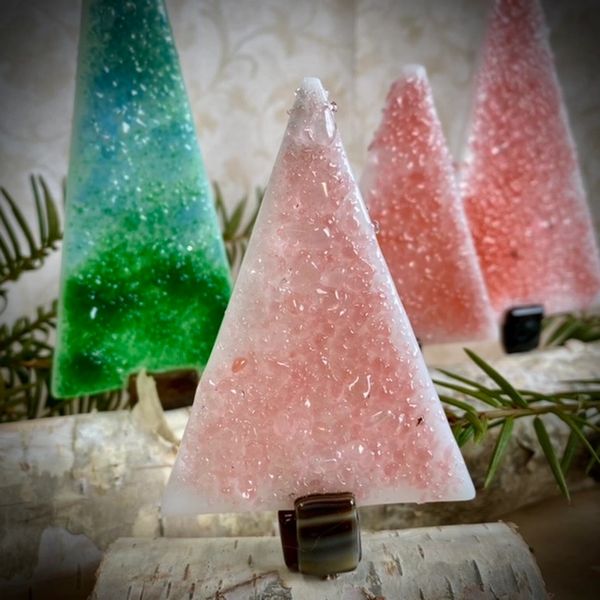 Sugar Plum Glass Christmas Trees
Build a sparkling whimsical forest with fused glass trees!  Handmade by Teresa Kodatt, the trees are sold individually to be hung in a window, on a Christmas tree or in one of our birch log displays.  In order to be placed in a log, we fuse a copper post into the glass stump of the tree.  The mix of glass designs shown here are what I call my Sugar Plum Glass Trees.  Each tree is hand cut from white or pastel green glass and sprinkled with "colored ground sugar" (actually glass frit!) to make a beautiful frozen tree.  All trees are one of a kind unique work of art and great for mixing together or with my other tree styles.  

Please use the drop downs to choose your tree.  Also indicate if you want it with a loop for hanging, and I will add it and remove the copper post at the bottom.  Birch log displays with holes drilled for the trees can be ordered separately by clicking here.
You are purchasing the exact tree displayed here. Check back often as I am always adding new ones!  I also take orders if you want a specific design in a different size or color, just let me know, and I will do my best to make it for you!
Reviews