Melon Menagerie - Make & Take 10/1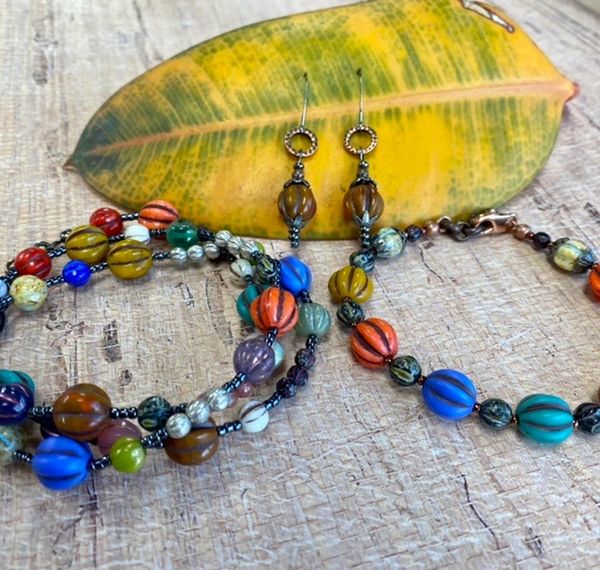 Melon Menagerie - Make & Take 10/1
Help us celebrate our the first "First Friday" in 19 months at Pumpkin Glass!  Learn to make jewelry that's a Fall "menagerie of melons" using a beautiful array of Czech glass beads.  We have three different pieces for you to choose from:
a 21" to 25" necklace that can also be worn as a triple wrapped bracelet
In order for us to accomodate everyone and have enough to space to keep everyone safe, you must sign reserve a time slot to come in and make your jewelry.  These kits will also be available starting Friday, Oct 1st to take home, or for shipment.
So grab some friends for this fun night out!
Skill: Beginner Bead Stringing and Wirework
Class Fee: FREE
Kit Fee: Earrings $9.50; Single Strand Bracelet $17.50; Necklace/Triple Strand Bracelet $24.50 
Date: Friday, Oct. 1st from 4:00pm- 8:00pm
Ages: 13 and up (younger children are welcome with an adult helper!)

Reviews