Angel Fused Glass Class 12/10 - afternoon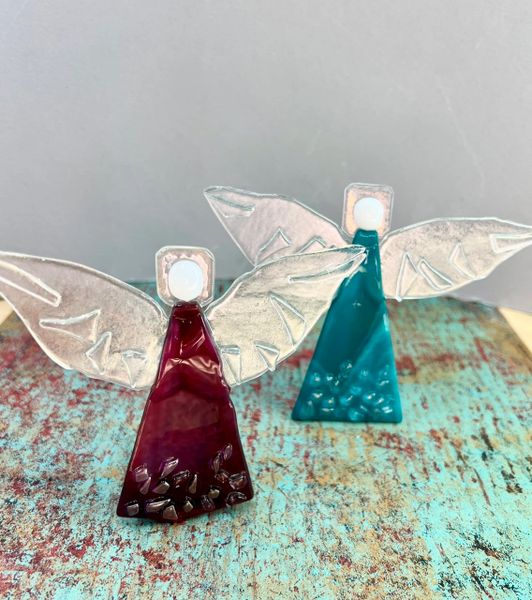 Angel Fused Glass Class 12/10 - afternoon
 Angelic gold and silver iridescent glass combine to make this heavenly figure. Students will choose a skirt color then cut and layer pieces of glass to make your own unique work of art. Your angel can be made for display in a birch log, with a glass stand for a candle, or as a tree ornament.

Students can make as many angels as desired or as time allows in the class. 
Skill: Beginning Glass Cutting and Fusing
Class Fee: $25 due upon registration 
Kit fee: $13.50. Birch stands, glass stands or aluminum wire for hanging are all sold separately.
Date: Saturday, Dec 10th, 2:00pm - 4:30pm
Ages: Adult
Instructor: Teresa Kodatt 
Fused pieces will be ready the following week for pick-up.
Reviews