Artisan Sterling Cross Ring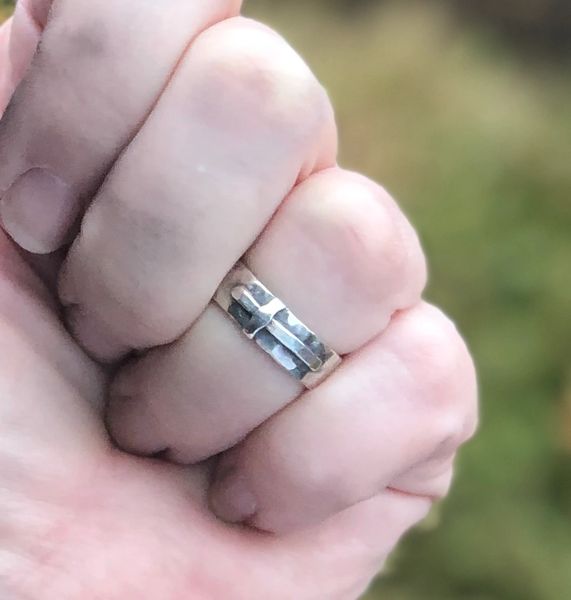 Artisan Sterling Cross Ring
This sterling silver ring was designed and is made by artisan Teresa Kodatt.  It has a horizontal cross on one side of the band.  The width of the band is 6-7mm.   The ring is hammered, antiqued and polished to a high shine to give it texture and dimension. 
This ring is made to order out of sterling sheet and ring, hand formed, and soldered making each one unique, adding charm and character to every handmade piece. Production time can be up to 14 days.
If you need a ring size other than those specified, please contact me to discuss.
Reviews