Celebration Embroidery Necklace 9/12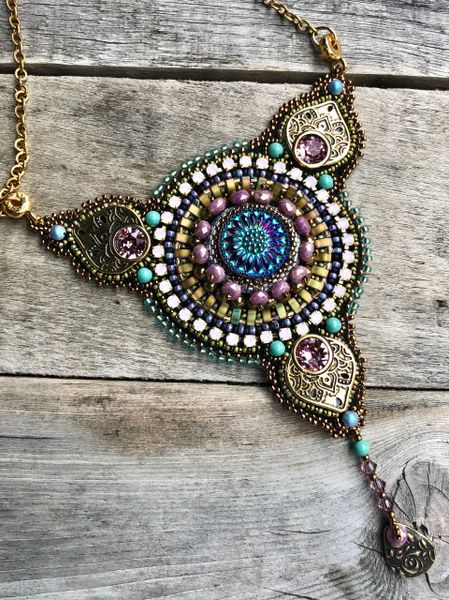 Celebration Embroidery Necklace 9/12
Make any day a special occasion with this resplendent, layered bead-embroidered necklace.  Join Jeannie to make this necklace designed by Sherry Serafini.
Skill: Intermediate Bead Embroidery  Students must have experience with bead embroidery.

Class Fee: $25 due upon registration

Kit fee: tbd; requires students bring or purchase the latest Bead & Button, October 2019
Date: Thursday, Sept 12th, 6:00pm - 8:30pm
Instructor:  Jeannie Mulligan
Age:  Adult
Note: students will not complete this project during class time but will learn all techniques required to complete it at home.
Reviews