Chained Earth Mix Necklace 1/18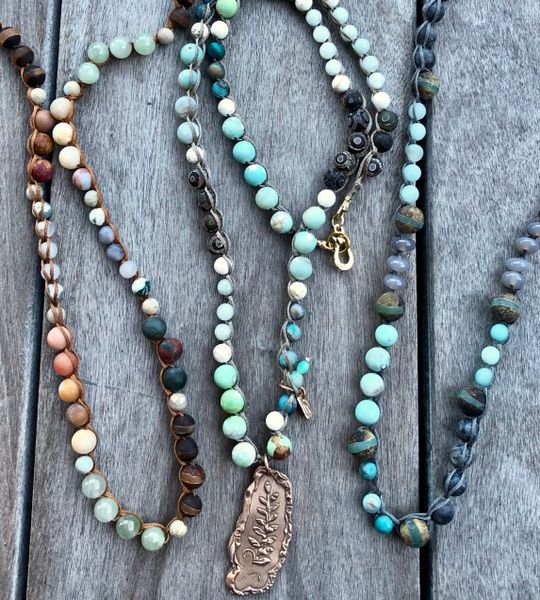 Chained Earth Mix Necklace 1/18
Combine beading and crochet into one great jewelry making technique. Learn to make this mixed stone necklace using only a chain stitch for an earthy, on trend combination that can be worn as is or embellished with pendants and charms (not included.. Great for combining leftover beads from other projects and special ones in small quantities. Make a bronze pendant to go with it in the January 20th class!
Skill: Beginner - chain stitch - anyone can do it!
Class Fee: $25.00 payable at registration
Kit Fee: $25 - $30 average cost; prices may vary up or down based on the bead kit you choose.
Additional: Bring your size 1 steel crochet hook. If you don't have one, you can purchase one from us with a 10% class discount.
Date: Thursday, Jan 18th, 6:00pm - 8:30pm
Ages: 14 and up
Instructor: Teresa Kodatt
Reviews