Chevron Leather Bracelet Kit w/Free Video Tutorial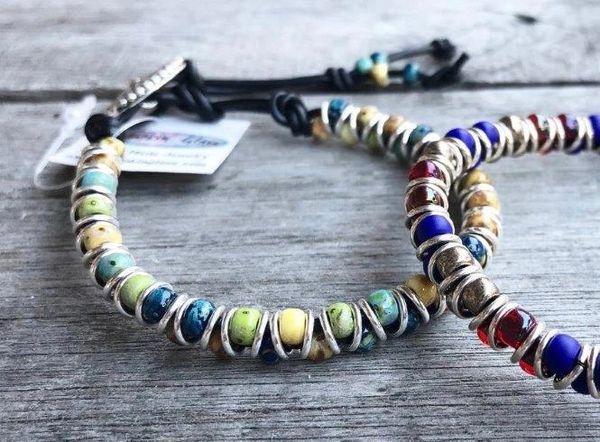 Chevron Leather Bracelet Kit w/Free Video Tutorial
Click here for a FREE VIDEO TUTORIAL!

This kit will teach you to combine glass beads and jump rings with leather to make this trendy bracelet that can be rustic or sophisticated depending on the beads and rings you choose. Includes glass miyuki or toho seed beads, pewter button, plated jumprings in silver or gold plate over brass(hypo-allergenic) depending on kit chosen, and leather.  You will need something to cut the the leather with (scissors or wire cutters) and glue for the knot at the end like hypo cement or E6000.  A bead mat or towel is also very helpful to put your beads and rings on so they don't roll away while you are working.   Full directions with pictures are included.
Skill: Beginner  Stringing

Kit Fee: $15.99
Ages: 14 and up (younger children with an adult helper!)

Free Shipping applies to kit orders in the continental U.S.  If ordering outside this area, we will contact you with shipping amount after placing your order.

Reviews