Coiled Neckwire w/Interchangeable Pendant - 8/11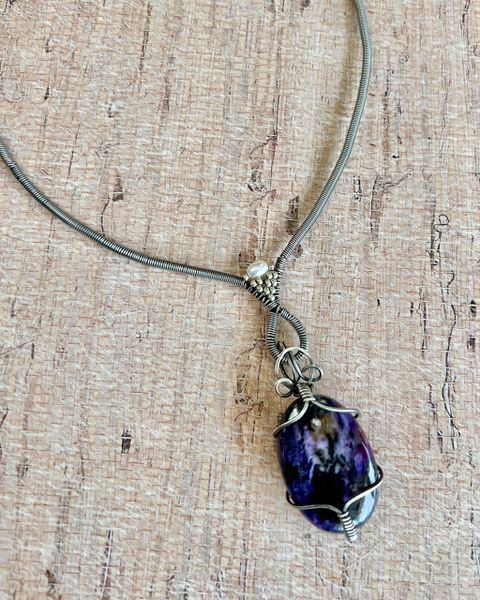 Coiled Neckwire w/Interchangeable Pendant - 8/11
Make a coiled sterling silver neck ring to wear alone or with stone pendant. Students will learn a pendant wrap with a hook to add and remove it from the neck ring!
Skill: Beginner Wirework 
Kit Fee: $42 average for all sterling; wire amount varies depending on stone size chosen. Stone for wrapping is not included in the cost. Students will choose their stone(s).
Class Fee: $25 
Date: Thursday, August 11th, 6:00pm - 8:30pm 
Ages: 16 and up
Reviews