Copper Falling Leaves Class 9/22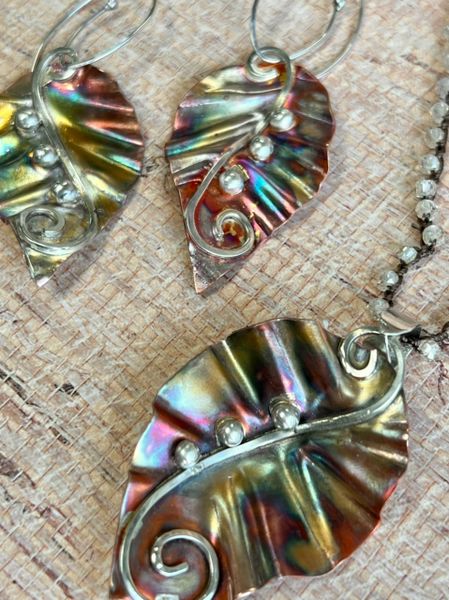 Copper Falling Leaves Class 9/22
Fabricate a pair of leaf earrings or a pendant with copper sheet and sterling silver wire in this beginner soldering class. Bend and twist your leaf to give it a unique organic shape then use your torch to flame color the copper or let the warm copper take center stage. 
Students may not have time to make both the earrings and the pendant during class time but will choose which kit they would like to work on.
Skill: Beginner Soldering and Metal Work
Class Fee: $25 due upon registration 
Kit Fee: $11 for the earrings, $9 for the pendant (crochet cord shown not included); A handheld torch which is required for the class. Three options: bring one with you, rent one from us for the class for an extra $8, or one can be purchased at Pumpkin Glass and get a 10% class day discount. 
Date: Thursday, Sept. 22nd, 6:00pm - 8:30pm
Ages: Adult
Instructor: Teresa Kodatt
Reviews