Crocheted Lariat Class 8/10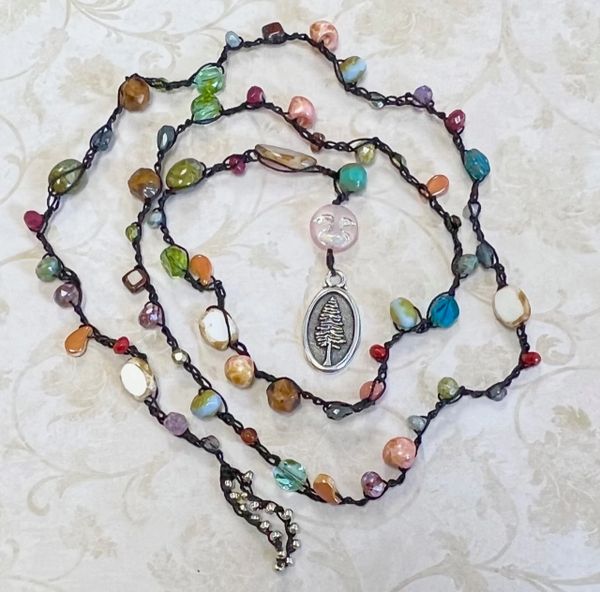 Crocheted Lariat Class 8/10
Learn to use a crochet hook and nylon cord with Czech glass to make a necklace, bracelet and anklet ALL IN ONE! Boho Style and yoga friendly! As a necklace, wear it long or doubled-up, pulled through lariat style, clasp in front, on the side, or in the back.  Ideal for everyday. 

Students can choose to make their necklace longer or shorter based on personal preference and fit. Kits will include a large variety of beads to choose from!
Skill:  Beginner - chain stitch - anyone can do it with practice!
Class Fee: $25.00 payable at registration.
Kit Fee:  $18; an optional charm at one end is not included in the price. 10% class discount applies.
Additional: Bring your size 2 steel crochet hook.  If you don't have one, you can purchase one from us with a 10% class discount.
Date: Thursday, August 10th, 6:00pm - 8:30pm 
Ages: Adult
Reviews