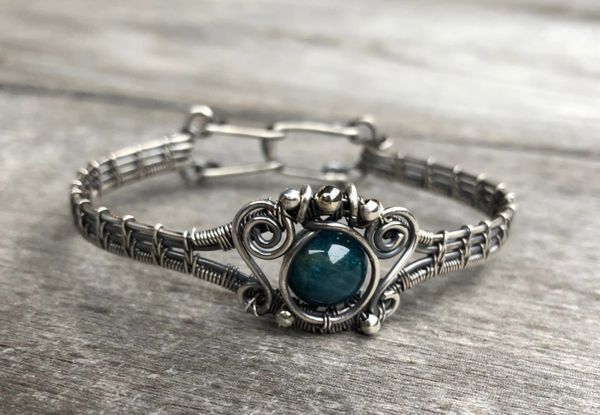 Dainty Bracelet 1/10
Showcase the beauty of one special natural stone bead in this bracelet by making a showy center on an intricately woven band.  The band measured 1/4" and the center is 1" wide with an 8mm stone in the center.
Skill:  Intermediate Wirework - students need to be able to complete a beginner wire weaving project unassisted to be successful in this class.

Class Fee: $25 due upon registration 
Kit Fee: $25 for sterling, $6 for copper; 8mm center bead not included in price.
Date: Thursday, Jan 10th, 6:00pm - 8:30pm
Ages: Adult
Instructor: Jeannie Mulligan
Reviews