Dichroic Layered Heart Fused Pendant 2/4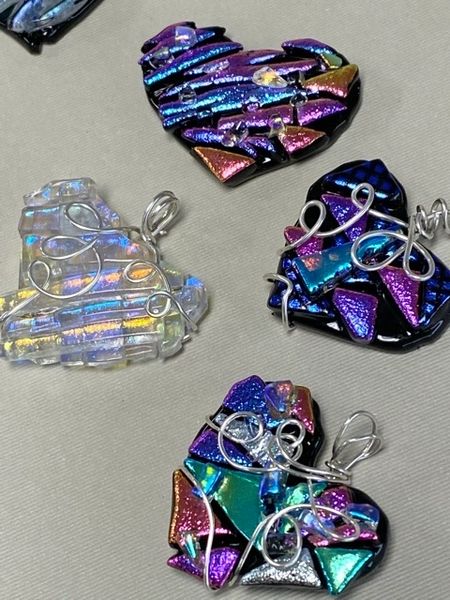 Dichroic Layered Heart Fused Pendant 2/4
Design, cut and assemble glass pendants in this fun glass fusing.  Students will learn the nature of dichroic glass, what it is, how it fires, temperatures, layering, interaction of color and light through glass, and terminology of glass. Students will learn the wire wrap on a practice pendant during the last half of the class so they will be able to wrap their finished pieces after they are fused and ready for pick-up the following week. 

Skill: Beginner Glass Fusing
Class fee:  $25
Kit fee:  $23 for two pendants with sterling wire for wrapping; additional pendants can be made as time allows.  Students can choose to substitute a glue on bail for each.  Necklace cords not included. 10% materials discount applies.
Date:  Thursday, Feb 4th; 6:00pm - 8:30pm
Ages: Adult

Instructor: Teresa Kodatt
Reviews