Double Viking Knit Bracelet Class 10/22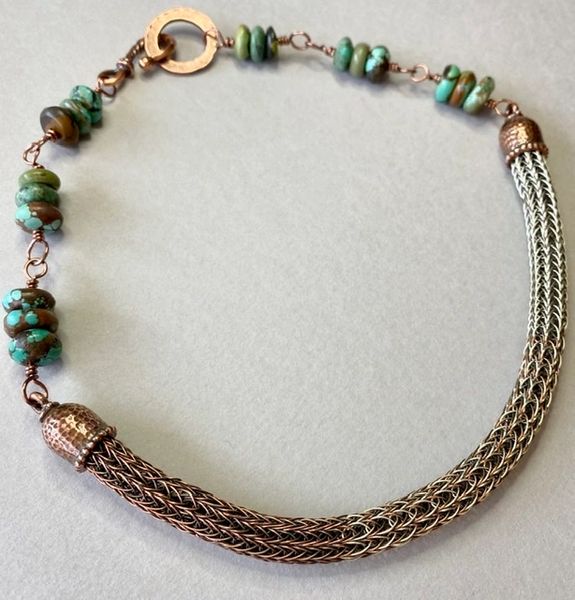 Double Viking Knit Bracelet Class 10/22
Take your Viking Knit to the next level by constructing a thicker, double Viking Knit using fine gauge bracelet! Learn double Viking Knit with color progression while making this striking bracelet (or necklace with the addition of chain).  Students will be using plated metal, copper wire, or sterling to make this piece.
Skill:  Intermediate Viking Knit & wirework
Class Fee: $25 due upon registration 
Kit Fee:  Average $42 sterling. $12 copper or plated, $20 mixed sterling/copper; 
Additional: If you have the 1/2" Viking knit tool or 1/2" dowel rod, bring it with you to class.  We will have tools available for purchase if you don't already have your own.

Date: Thursday, Oct 22nd, 6:00pm - 8:30pm
Ages: Adult
Reviews