Embellished Herringbone Necklace 11/30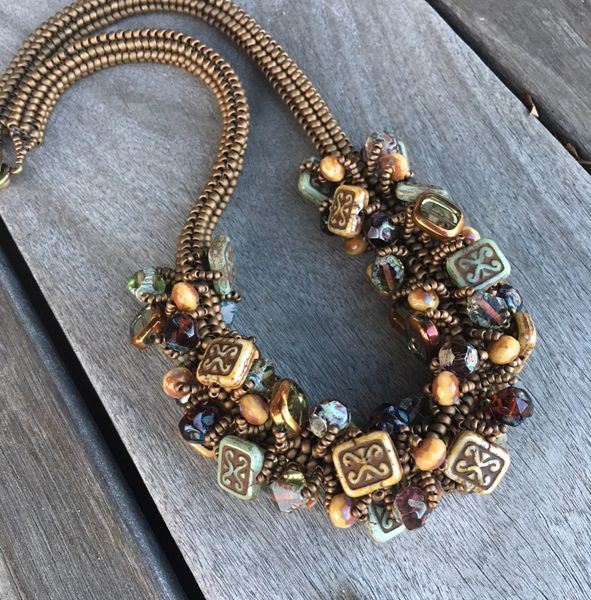 Embellished Herringbone Necklace 11/30
Stitch a necklace loaded with a glorious combination of beautiful Czech glass beads. It sits perfectly on your collar bones and narrows in the back to make it very comfortable to wear.
Skill: Intermediate Stitching- requires that students have the skill to complete a beginner stitching project unassisted.

Class Fee: $25 due upon registration
Kit fee: $45 average price but may vary slightly for different kit colors; please choose kit color when signing up for the class.
Date: Thursday, Nov 30th, 6:00pm - 8:30pm
Instructor: Jeannie Mulligan
Students may not finish this necklace during class time but will learn all skills necessary to finish at home.
Reviews