Etched Dichroic Glass Class 3/27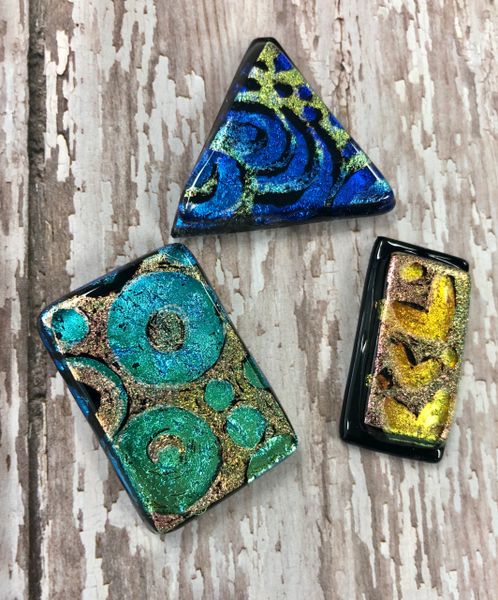 Etched Dichroic Glass Class 3/27
Design, cut and assemble glass pendants in this fun glass fusing.  Make fabulous dimensional designs that will leave people wondering how you did it!  Students will learn the nature of dichroic glass, what it is, how it fires, temperatures, layering, interaction of color and light through glass, and terminology of glass.  Pieces with be fired and finished with a bail for stringing with pick-up the following week. 

Skill: Beginner Glass Fusing
Class fee:  $25
Kit fee: $22 for 2 or 3 pendants depending on size; additional pendants can be made as time allows.  Necklace cords and nails not included.
Date:  Friday, March 27th, 2:00-4:30pm
Ages: Adult

Instructor: Teresa Kodatt
Reviews