Faux Enameling Class 2/13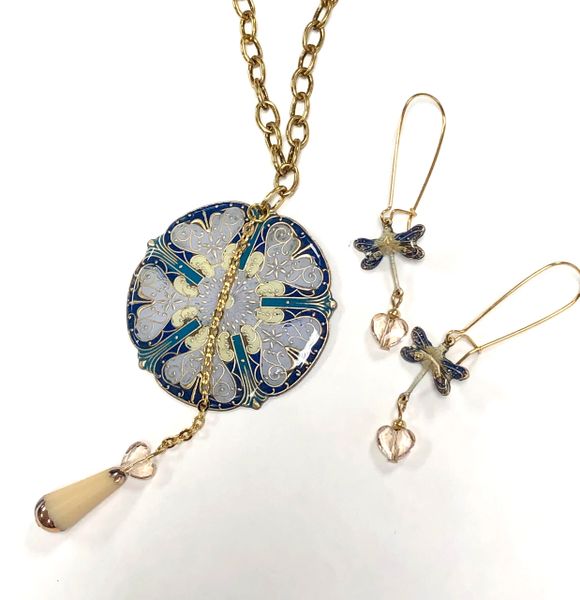 Faux Enameling Class 2/13
Learn how to do faux enameling that looks just like torch enameling with embossing powders to make pieces for a necklace and earrings.  
Skill: Beginner Wirework, Faux Enameling
Class Fee: $25
Kit Fee: $3.50 enamel supply fee plus the cost of metal blanks chosen and jewelry making parts.  For example the cost for the necklace and earrings pictured would be $3.50 + $21.50.
Date: Thursday, Feb 13th , 6:00 pm - 8:30pm
Ages: 15 and up
Instructor: Teresa Kodatt
Reviews