Freehand Viking Knit Earring Class 1/23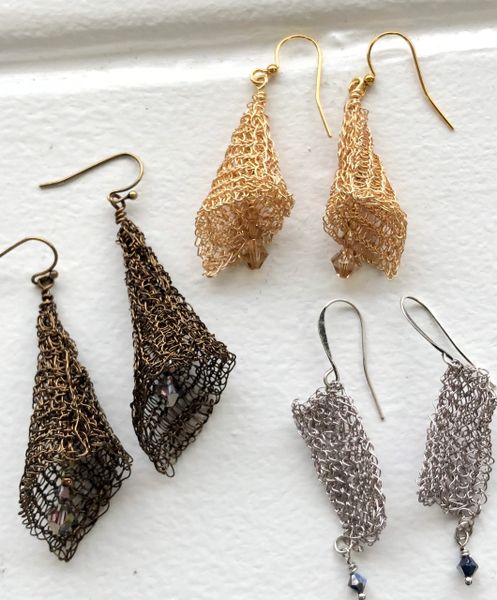 Freehand Viking Knit Earring Class 1/23
Learn how to make Viking Knit Earrings using a freehand technique with a crochet hook.  This freehand technique allows you to construct Viking Knit pieces in different shapes such as stone bezels or flat bracelets that are 24 or more stitches wide.  These earrings are a great beginner project for learning and are beautiful to wear!
Skill:  Beginner Level
Class Fee: $25 due upon registration 
Kit Fee: $8 for silver plate, rose gold, gold or copper
Additional: Requires a size 6 (1.6mm) steel crochet hook.   We also have hooks for purchase at 10% off for classes.
Date: Thursday, Jan 23rd, 6:00 - 8:30pm
Ages: Adult
Instructor: Teresa Kodatt
Students may not finish both earrings during class time but will learn all techniques necessary to finish at home.
Reviews