Flat Panel Viking Knit Bracelet 8/17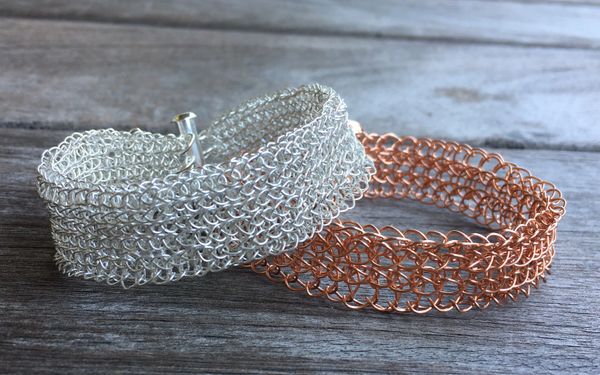 Flat Panel Viking Knit Bracelet 8/17
Learn how to make a Viking Knit bracelet using wire. Beginning students will make a larger weave while intermediate students can make a dense, double or triple weave.
Skill: Beginner or Intermediate level
Class Fee: $25 due upon registration
Kit Fee: $9 for silver plate, copper or other plated metal colors, $40 for sterling silver (average wrist size)
Additional: Students will be provided with dowel rods to weave on as part of the kit fee. However, if you have the larger 1/2" size Daisy Viking knit tool, bring it with you to class. We will have tools available for purchase also.
Date: Thursday, Aug 17th, 6:00pm - 8:30pm
Ages: Adult
Instructor: Teresa Kodatt
Some students may not finish this bracelet during class time but will learn all techniques necessary to finish at home.
Reviews