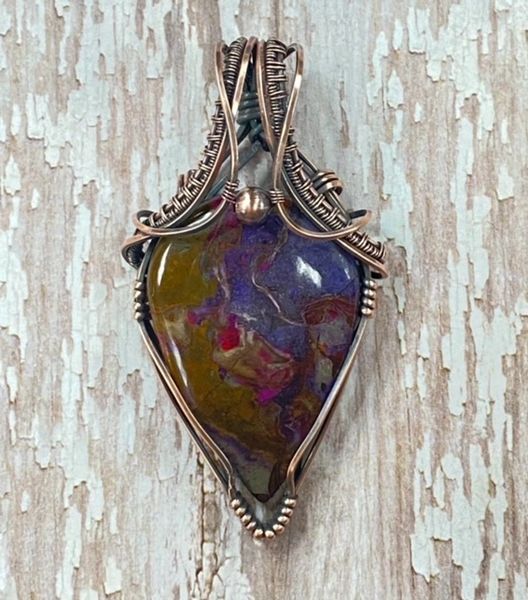 Freyja Pendant Class 3/4
Take your beginner wirework skills up a notch!  Make a beautifully wire woven pendant with a uniquely set cabochon. Students taking this class need to have taken a beginner wirework pendant class already to be successful as this one builds on that skill.
Skill:  Advanced Beginner Wirework - see requirements noted above

Class Fee: $25 due upon registration; frequent class punches will not apply for this class
Kit Fee: $9 average for a copper wire but can vary based on stone size; stone cabochon is sold separately as prices vary.  We have a large selection for you to choose from!

Date:  Thursday, March 4th, 6:00pm - 8:30pm
Ages: Adult
Reviews