Frosted Forest Fused Glass - Rainbow Frost Teal Tree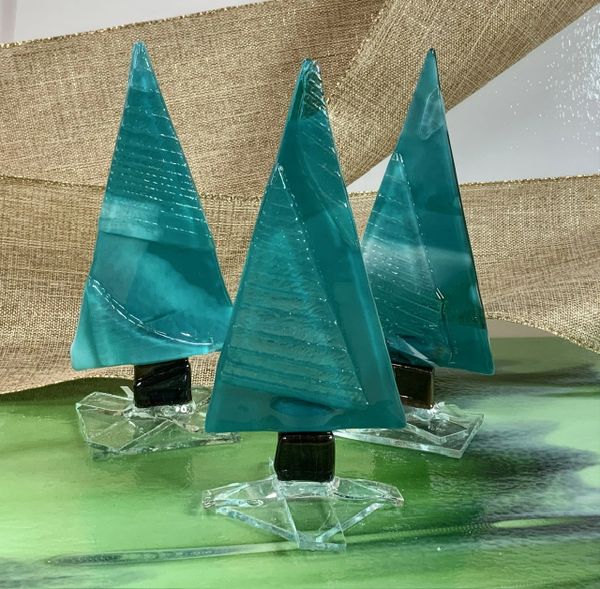 Frosted Forest Fused Glass - Rainbow Frost Teal Tree
Build a sparkling whimsical forest with our new fused glass trees!  Handmade and designed by Teresa Kodatt, each of these trees starts from a hand cut, piece of transparent peacock blue and white swirled glass. The glass is then layered with iridescent ribbed rainbow glass to create a mid-century modern style tree. Every tree is a one-of-a-kind.  We precisely fuse the layers of glass together in a kiln at just the right temperature to preserve the look of the individual pieces while making each tree a strong, solid piece.
Each tree is then attached to a handmade clear glass base for display. Choose the size of the tree in the drop down options at the top. Each one is sold individually.
Custom tree size orders can be requested by emailing us!
Reviews