Andamooka Opal Gemstones from Australia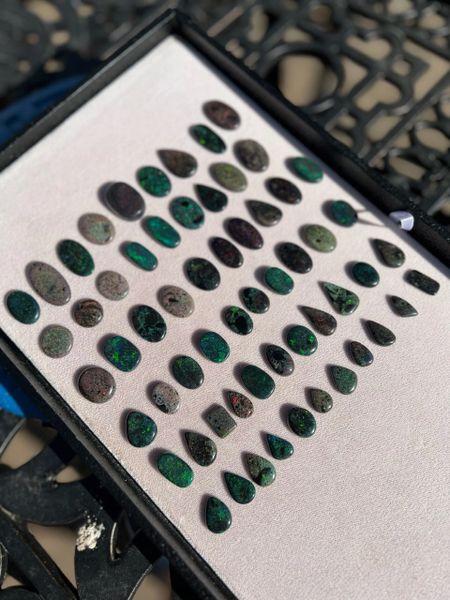 Andamooka Opal Gemstones from Australia
Andamooka Opal Gemstone perfect for many, many jewelry making projects. All are one-of-a-kind had cut and polished cabochons. All an opalescence in various colors of green, blue, red, orange yellow and purple on a black background.   These opals range from 10mm to 30mm in size for your to chose from. Andamooka matrix opals come from Andamooka, a South Australia town. Also called "kopi" by local miners, this matrix opal is a fine-grained matrix rock with precious opal grains replacing pale limestone in small patches. It has a beautiful display of fire when in natural light as shown the the photos. How can you resist? 
Find the opal you like from the three numbered pictures and choose it from the "Opal Stone Choice" drop down box under the title. 
If the shipping calculates to much for multiple stone in one order, your shipping will be adjusted with a credit to actual shipping costs.
Reviews