Hematite Stretch Woven Bracelet 7/12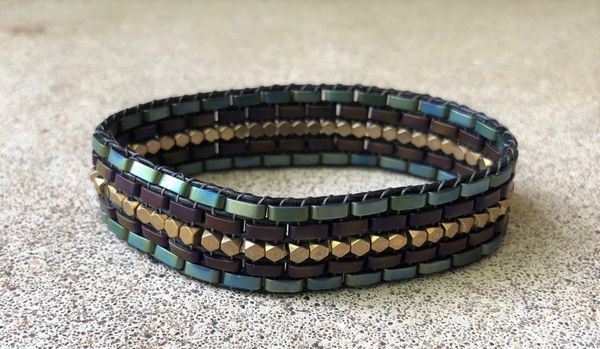 Hematite Stretch Woven Bracelet 7/12
Make this no clasp, stretchy bracelet from many beautiful choices of metal plated hematite beads!   Use the Endless Loom or your Rick's Loom and use stretch bands as your warp (you just slip them on!) to make it with the 2-hole hematite beads.

Skill: Beginner Loom Weaving
Kit:  $15 ; requires that students bring their Endless Beading Loom or Rick's Loom to class or they can purchase one at Pumpkin Glass and receive a 10% class discount. 
Date:  Thursday, July 12th, 6:00pm - 8:30pm
Ages: Adult
Instructor: Teresa Kodatt

Students may not finish this bracelet during class time but will learn everything needed to finish at home.
Reviews