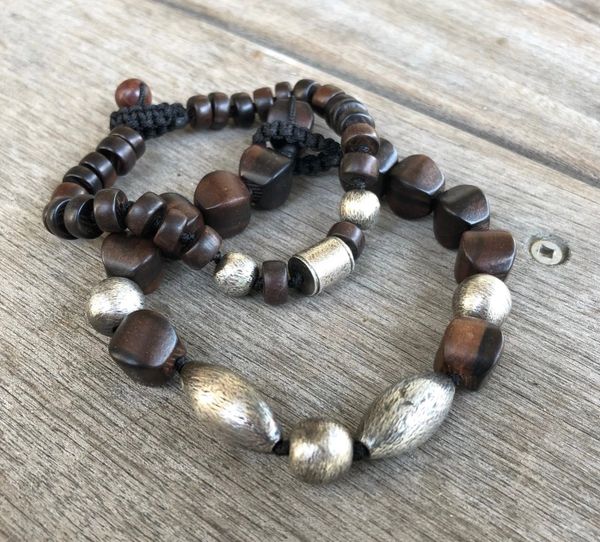 His & Hers Bracelets 6/2
Make His & Hers knotted bracelets with sterling silver and ebony beads.  Learn bead knotting and bracelet finishing using Chinese knotting cord.  A handsome Father's Day gift idea!  Students can make one bracelet or both.  And of course, His can be Hers and Hers can be His!
Skill: Beginner Knotting

Class Fee: $25 due upon registration 
Kit Fee: His $30, Hers $15; Make one or both
Requirements: If you have a Knotty Board or Macrame board, bring it with you to class.  If not, you can use one of ours during class time.  
Date: Saturday, June 2nd, 10:30am - 1:00pm
Ages: 14 and up
Instructor:  Teresa Kodatt
Reviews