Jewelry That Rocks Bracelet Class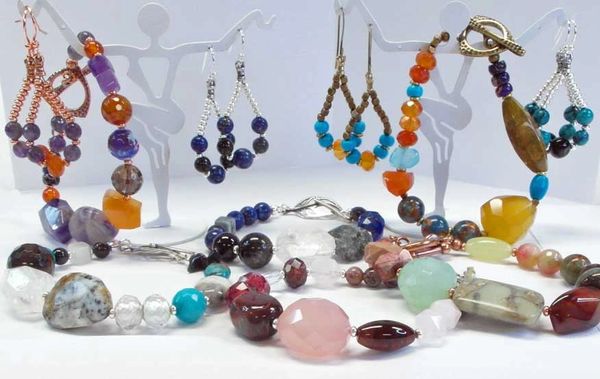 Jewelry That Rocks Bracelet Class
Choose from our large selection of specially curated semi-precious gemstone kits to create a bohemian bracelet with the design of your choosing!  Chain can be added to make it into a necklace for an additional kit fee for the chain.  Earrings can also be added for an additional 1/2 hour of class time plus the extra material fee.

Skill: Beginner Stringing - with beading cable and crimps

Class Fee: $20 per person for a 2 hour class.
Kit Fee:  Varies; $15 is the average price of most bracelets.

Ages: 14 and up (younger welcome if accompanied by an adult helper) 
A minimum of 4 people is required for this class during normal business hours, and an 8 person minimum is required for after hours.  Payment is required at the time the reservation is made.   You are welcome to bring in food and drink for your group, just let us know so we can have an area prepared.  
To schedule call us at 309-966-3495 or email teresa@pumpkinglass.com.
Reviews