Kiwi Memory Bead Container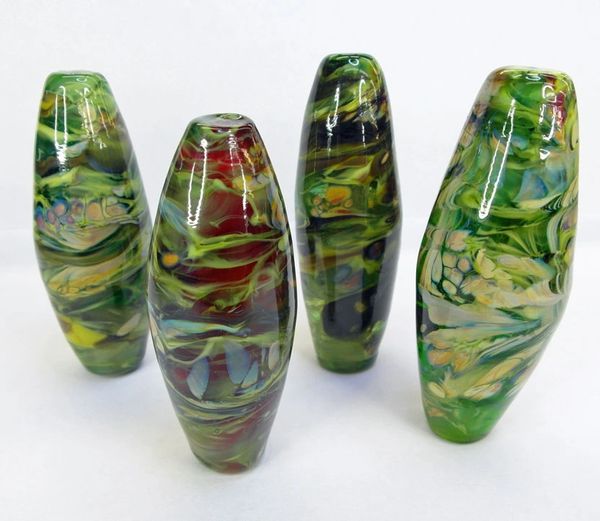 Kiwi Memory Bead Container
This flameworked glass memory bead container is created by hand as a unique holder for a tiny amount of ashes from a loved one. The size is approximately 2 1/4" tall by 3/4" inch wide.  A hole in the bottom of the glass is open for adding ashes that we fill and then seal closed.  Your bead will be created by hand and will vary.  Several are shown in the picture to show the variation that occurs.
These beads are custom, made to order.  Allow 2 weeks after we receive your ashes/flowers for creation.

Each bead is made with compassion and handled with dignity. 

Reviews