Knotted Lariat Necklace Kit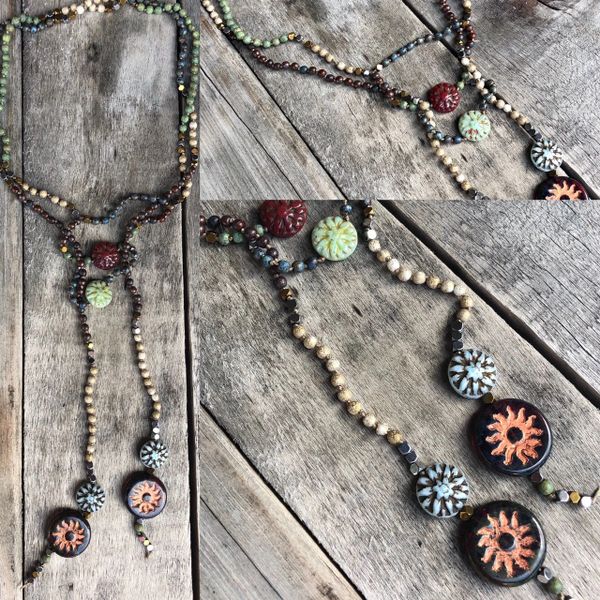 Knotted Lariat Necklace Kit
Make a clever lariat necklace with the new acid etched Czech glass druk beads and dahlia beads, while learning traditional pearl knotting technique!  The ends are feature carved sun disk beads.  Kits include detailed illustrated directions, beads, and waxed polyester knotting cord.
Skill:  Beginner Knotting
Tools needed are scissors glue and optionally Bee's Wax.
Free Shipping only applies to kit orders in the continental U.S.  If ordering outside this area, we will contact you with shipping amount after placing your order.

Reviews