Knotted Melon Necklace or Bracelet Kit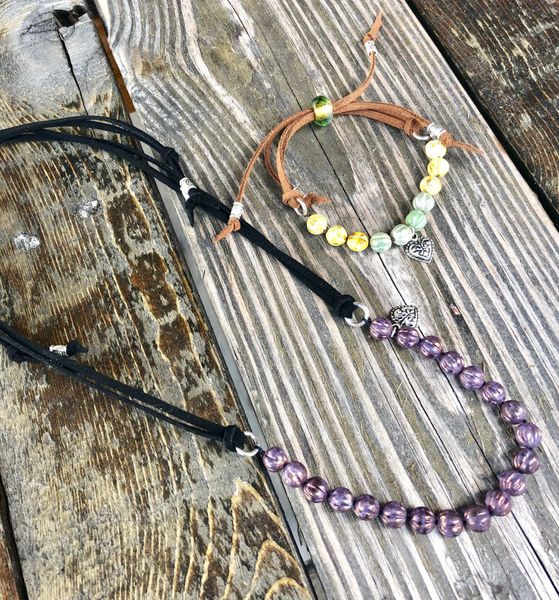 Knotted Melon Necklace or Bracelet Kit
Make a one adjustable suede necklace or two bracelets using colorful Czech glass melon beads.  You will use traditional knotting techniques (think pearl knotting) to knot the beads in place on waxed, polyester cord, then make an adjustable Ultrasuede closure for the back.  A wonderful gift and fast to make!  Great for stacking too.
All materials are included as listed.  See additional pictures for each color choice.  Tools needed that are not included are glue (we used HypoCement https://pumpkinglass.com/products/g-s-hypo-cement-jewelers-glue) for the ending knots and cutters or scissors .
Free Shipping only applies to kit orders in the continental U.S.  If ordering outside this area, we will contact you with shipping amount after placing your order.

Reviews