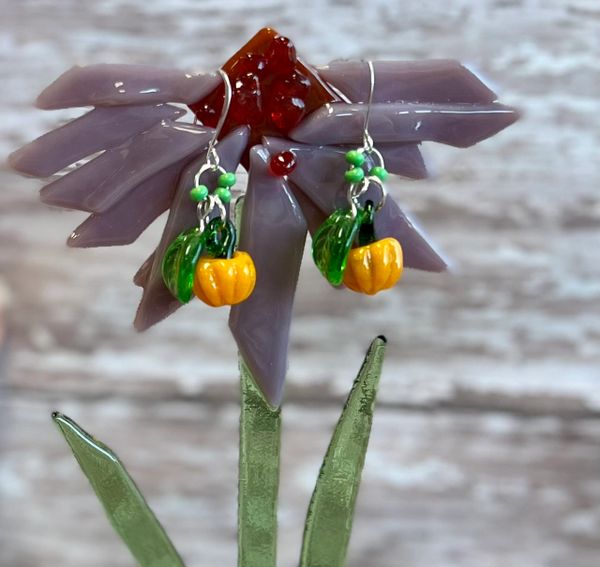 Leafy Pumpkin Earrings
FREE SHIPPING FOR A LIMITED TIME (continental US only)
Tiny handmade glass pumpkins are embellished by glass leaves and beads to make these festive earrings! The beads are hung from sterling silver plated French earwires with an hypo-allergenic base core.  The wire shape is elongated to keep them securely in your ears.  The length varies as the beads are unique, but usually measure approximately 1 1/2" from the top of the earwire (1" from the loop hanging loop). 
Handmade by Teresa Kodatt
Want to make your own instead? Kits can be purchased in this separate listing by clicking here.
Reviews