Lizzy James Style Bracelet Class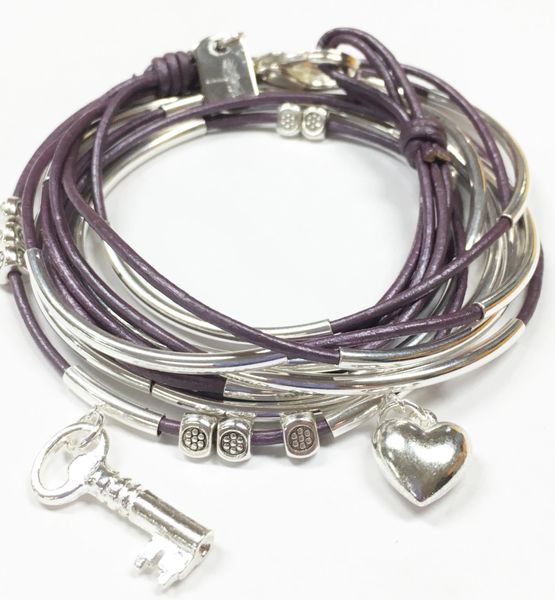 Lizzy James Style Bracelet Class
Want to learn to make your own Lizzy James style leather wrap bracelet?  We can teach you how!  This bracelet is comparable to the Classic 4 Strand wrap bracelet with sterling plated tubes and two charms priced at $115.   We have many charms and leather colors to choose from also besides those pictured in the example.
Skill: Beginner Stringing
Class Fee: $25 per person
Kit Fee: $25 per person
Time: 2 1/2 hours
Ages: Adult
Instructor: Teresa Kodatt

A minimum of 4 people is required for this class during normal business hours, and an 8 person minimum is required for after hours.  Payment is required at the time the reservation is made.   You are welcome to bring in food and drink for your group, just let us know so we can have an area prepared.  
To schedule call us at 309-966-3495 or email teresa@pumpkinglass.com
Reviews