1.5mm Round Leather, priced per foot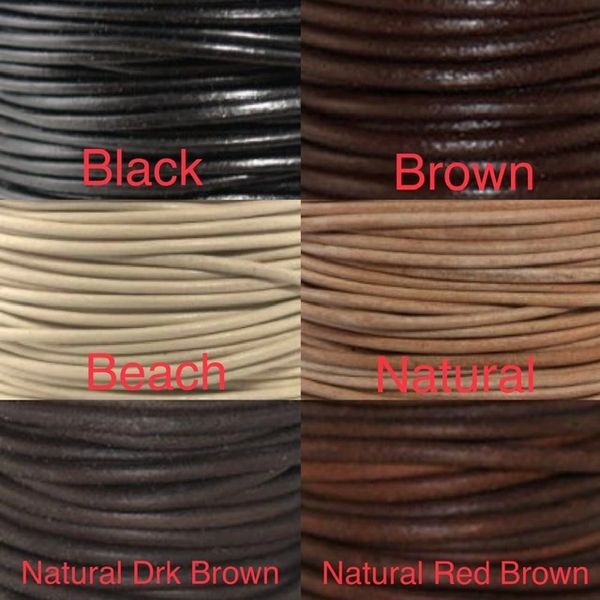 1.5mm Round Leather, priced per foot
1.5mm round Indian leather cord available by the foot.
An economical alternative to Greek Leather, India Leather Thong offers good quality and consistency. It's ideal for braiding, beading, necklaces, fine lacing, knotted bracelets, hair accessories, and more. 
Choose from opaque Regular and Metallic Colors or transparent Natural Dye/Distressed Colors which retain the natural texture & color variations of the leather.
Reviews