Looplicity Earrings Class 10/10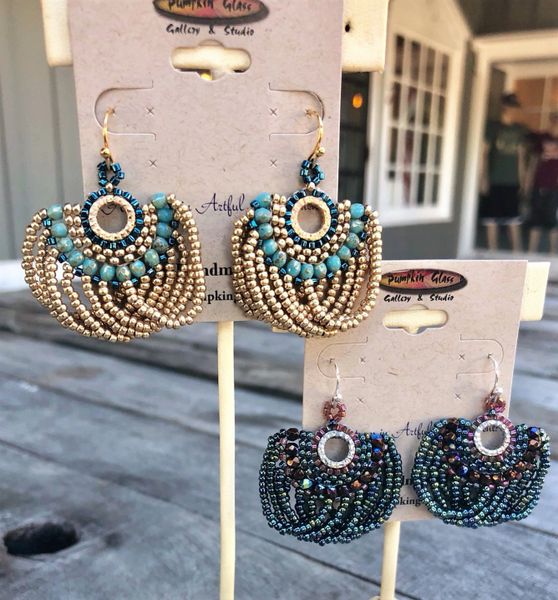 Looplicity Earrings Class 10/10
Brick stitch earrings with a lot of pizazz packed into a size that is not too big or too long.  Great for making a statement!  
Skill: Beginner Stitching 

Class Fee: $25 due upon registration

Kit fee: $ tbd; for two sets of earrings
Date: Thursday, Oct 10th, 6:00pm - 8:30pm
Instructor:  Teresa Kodatt
Age:  Adult
Note: Some students may not complete this project during class time but will learn all techniques required to complete it at home.
Reviews