Macrame' Stone Bezel Necklace 3/22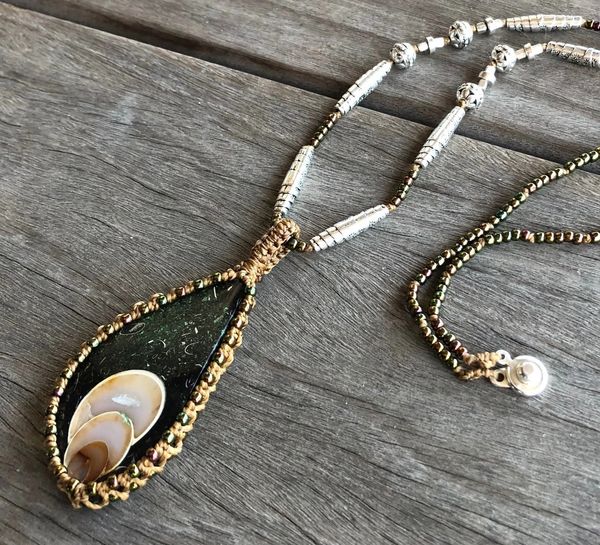 Macrame' Stone Bezel Necklace 3/22
Learn to macrame' a bezel around a cabochon of your choice to construct a pendant out of cord and beads. The knotted neck cord you will make to go with it is the perfect partner to showcase your work.
Skill: Beginner Knotting
Class Fee: $25 due upon registration
Kit Fee: $7 plus the cost of the cabochon you choose (prices start at $4.99)
Requirements: If you have a Knotty Board or Macrame' board, bring it with you to class. If not, you can use one of ours during class time and we also have them for sale. There will be some students that my not finish the necklace during class time, but will learn all techniques required to finish at home.
Date: Thursday, March 22nd, 6:00pm - 8:30pm
Ages: 14 and up
Instructor: Teresa Kodatt
Reviews