Make&Take - Mother's Leafy Initial Pendant 5/4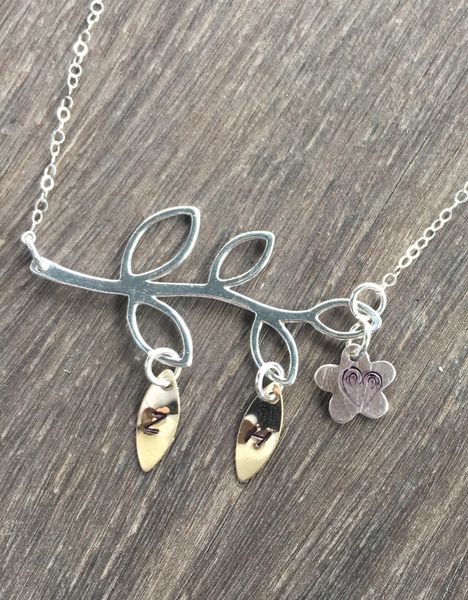 Make&Take - Mother's Leafy Initial Pendant 5/4
Make Mom or Grandmother a vine with leaves and flowers that you will stamp with the initials of her loved ones!  
Skill:  Beginner Stamping
Class Fee: FREE
Kit Fee: $ 5.60 for the base vine plus the cost of leaves or flowers to stamp and add to the vine.  Please order your vine pendant base then add the leaves or flowers separately in the quantities you need.   Not included in kit:  Chain, leather or satin cord will be available for an additional charge.
Date: May 4th, 4:00pm - 7:00pm; come in anytime between these hours and but please plan on being finished by closing time at 7:30pm.  Plan on one pendant requiring about 30 minutes to make.
Ages: 12 and up (younger children are welcome with an adult helper!)

Kits will be limited!  If you plan on coming, please be courteous and sign up here in advance so we are prepared with plenty of materials for everyone!
Reviews