Make & Take-Holiday Walk Ornament 11/4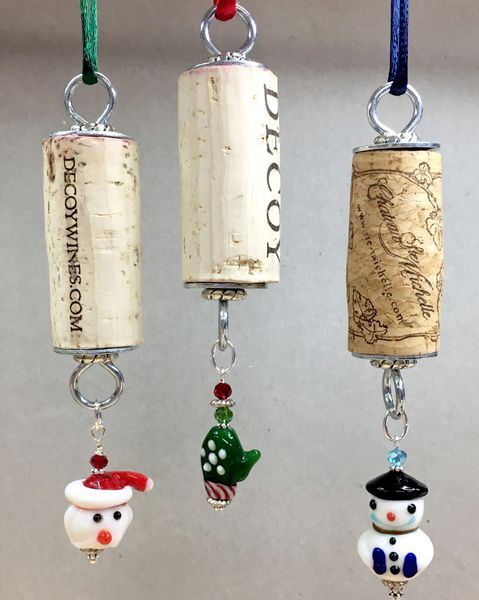 Make & Take-Holiday Walk Ornament 11/4
Kick off the Holiday Season with this fun project during the Holiday Walk at Junction City! Stop by Pumpkin Glass for this family fun project. Choose from many handmade glass holiday beads and make your own wine cork tree ornament. Great for teacher gift giving, friends and family!
Skill: Beginner Wirework
Class Fee: FREE
Kit Fee: $4.99
Date: Friday, Nov 4th, 3:30pm - 8:00pm; come in anytime between these hours and plan on the ornament taking about 15 minutes to make.
Ages: 14 and up (younger children welcome when accompanied by an adult helper!)

Kits will be limited! If you plan on coming it is a good idea to sign up here in advance so we are prepared with plenty of materials for everyone!
Reviews