English Ruffle Bracelet (or necklace) Class 10/6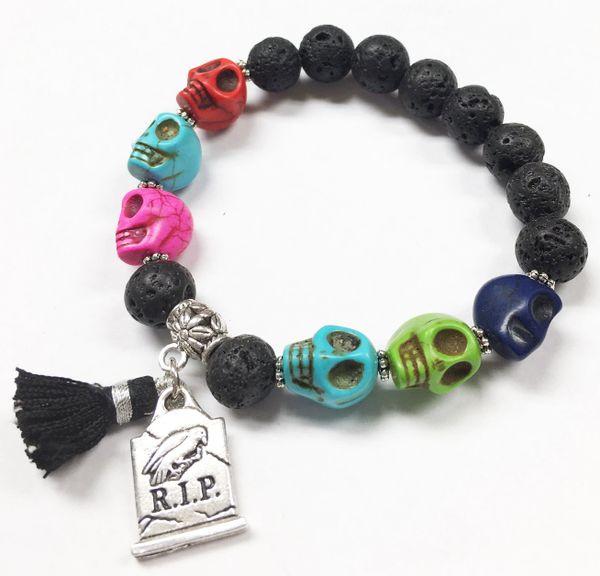 English Ruffle Bracelet (or necklace) Class 10/6
Join us for First Friday in October and learn how to make this stretchy Mala Bracelet! Make one to scare the neighbors for Halloween and/or one out of combinations of beautiful natural stones. The kit price listed is for the Skulls & Lava Bead bracelet pictured (we have other Halloween charms you can choose from also). Students will can also choose from other kits with stones and charms that will vary in price based on the stones. We will credit you or have you pay the difference when you come in to make your bracelet.
Skill: Beginner Stringing
Class Fee: FREE
Kit Fee: $10 for skulls mala; other kits will vary in price
Date: Friday, Oct 7th, 5:00pm - 7:30pm; come in anytime between these hours and plan on the bracelet taking about 30 minutes to make.
Ages: 14 and up (younger children welcome if accompanied by an adult helper!)

Kits will be limited! If you plan on coming it is a good idea to sign up here in advance!
Reviews