Minimalist Necklace or Earrings - First Friday Make & Take Class 7/7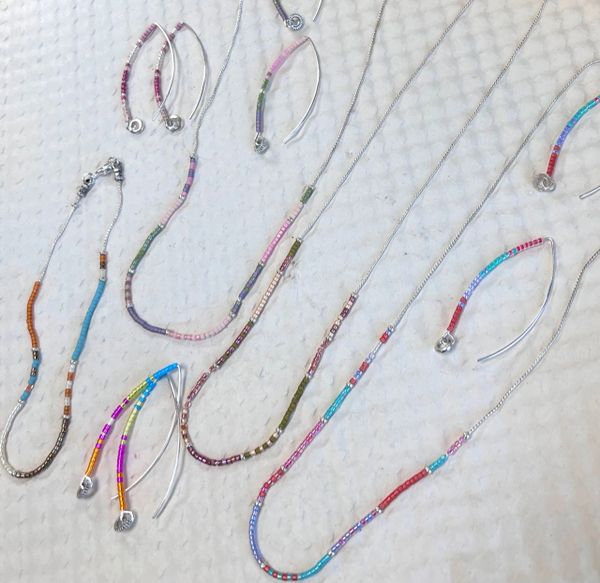 Minimalist Necklace or Earrings - First Friday Make & Take Class 7/7
Advanced registration is closed. You can purchase kits in person Friday night!
Join us to make breezy, lightweight jewelry for Summer at our July First Friday class night! Learn how to make a dainty, minimalist necklace and/or a pair of earrings using high quality, tiny Miyuki Delica glass seed beads. Students will choose from many luscious color combinations and string the beads on a strand of fine sterling plated brass chain or a pair of earwires. P.S. We will also have some mixes with larger beads for easier stringing than these tiny ones!
Supplies are limited so be sure to sign up in advance if you plan to attend.
Skill: Beginner
Class Fee: FREE
Kit Fee: $12 for necklace; $6 for earrings
Date: Friday, July 7th,  4:30pm- 7:30pm; come in anytime between these hours and we will show you how to make the project. Plan for up to 30 minutes for completion. 
Ages: 13 and up (younger children are welcome with an adult helper

Reviews