Owl Fused Glass Stakes Class! 9/16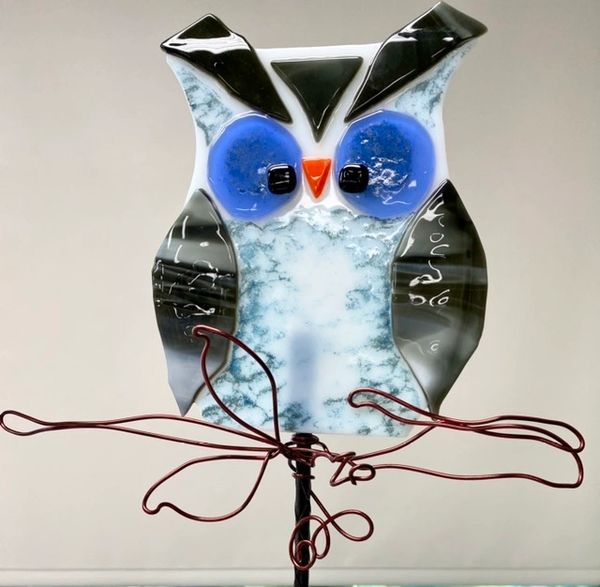 Owl Fused Glass Stakes Class! 9/16
Make a Hootie for your indoor or outdoor Fall decor! Learn to cut and layer pieces of glass to create your own whimsical owl
Students will cut the glass and build their owls to be kiln fired by Pumpkin Glass.  Students can make as many as they wish or have class time for.
Skill:  Beginner Level Glass Cutting 

Class Fee: $25 due upon registration 
Kit Fee: $30 including fiberglass stake
Date: Thursday, September 16th, 6:00 pm - 8:30pm
Ages: 16 and up (glass cutting)
Instructor: Teresa Kodatt 
Fused pieces will not be ready for 1-2 weeks for pick-up.
Reviews