Paisley Necklace or Pendant & Earrings 10/10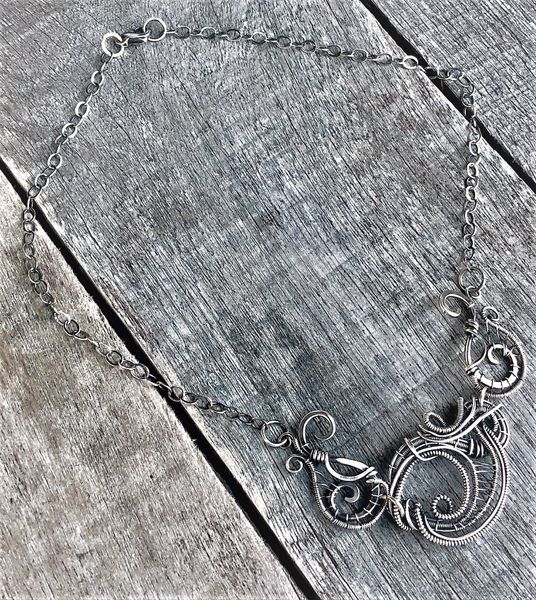 Paisley Necklace or Pendant & Earrings 10/10
Make a beautifully wire woven necklace with a three piece center or wear them separately for a pendant necklace with a pair of earrings!
Skill:  Intermediate Wirework - Students taking this class need to have enough experience to be able to complete a beginner wire weaving project unassisted to be successful.
Class Fee: $25 due upon registration 
Kit Fee: $16; chain, clasp and jump rings separate
Date: Thursday, Oct 10th, 6:00pm - 8:30pm
Ages: Adult
Instructor: Jeannie Mulligan
Note: students may not finish this project completely in class.
Reviews