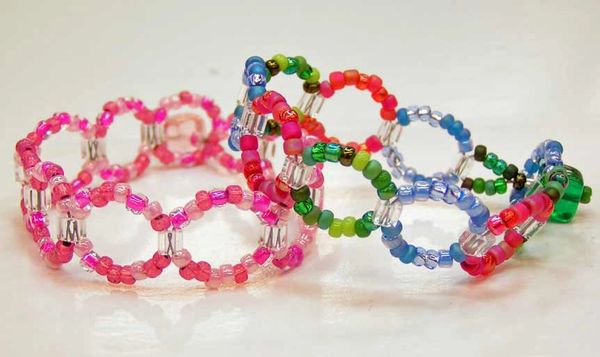 Party Bracelet Class
This easy right angle weave bracelet is perfect for your next birthday party!  Bright seed beads interlace on flexible beading cable and end with a large bead for a button closure.
Class Fee:  $10 each for a 1 hour class
Kit Fee:  $4 for each bracelet
Ages: 8 and up
Time:  approximately 1 hour

A minimum of 4 people is required for this class during normal business hours, and an 8 person minimum is required for after hours.  Payment is required at the time the reservation is made.   You are welcome to bring in food and drink for your group, just let us know so we can have an area prepared.  
To schedule call us at 309-966-3495 or email teresa@pumpkinglass.com.
Reviews