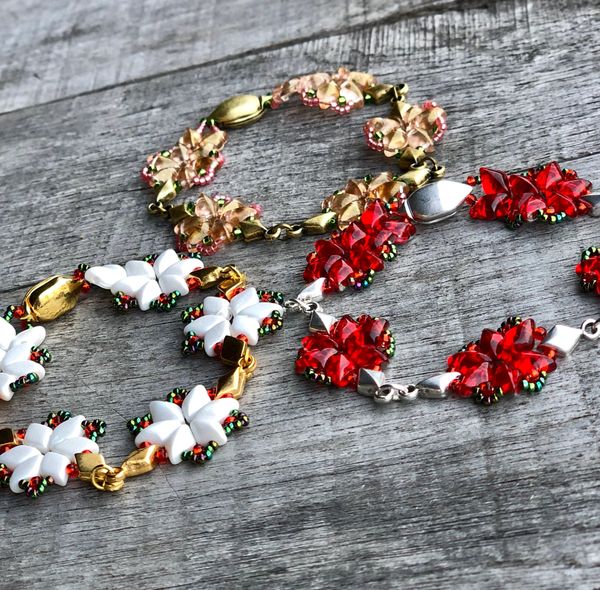 Poinsettia Bracelet Kit
These cute little poinsettias are stitched individually with metal links as part of the flower and an awesome magnet clasp!  Just join them together with jump rings!  Quick, easy and fun to make.  Each flower is about the size of a nickel.
Requires scissors for thread cutting, chain nose pliers for opening band closing jump rings.  Glue and beeswax optional.
Skill: Beginner Stitching 
Age:  16 and up
Free Shipping only applies to kit orders in the continental U.S.  If ordering outside this area, we will contact you with shipping amount after placing your order.

Reviews