Poppy & Pansy Fused Garden Stakes 6/5- afternoon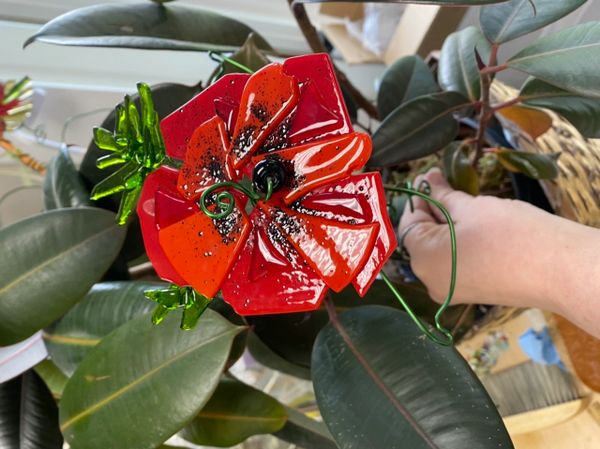 Poppy & Pansy Fused Garden Stakes 6/5- afternoon
Create 4" diameter fused glass flowers mounted on 3ft black rod for your garden or indoors!  Plus these flowers don't need any water or sunlight!!!
Skill:  Beginner Level Glass Cutting 

Class Fee: $25 due upon registration 
Kit Fee: $17 for each flower; students should have time to make more than one if they choose.
Date: Saturday, May 6th, 2:00pm - 4:30pm
Ages: 16 and up (glass cutting)
Instructor: Teresa Kodatt 
Fused pieces will not be ready until the next week for pick-up.
Reviews