Pumpkin Fused Glass Candle Wrap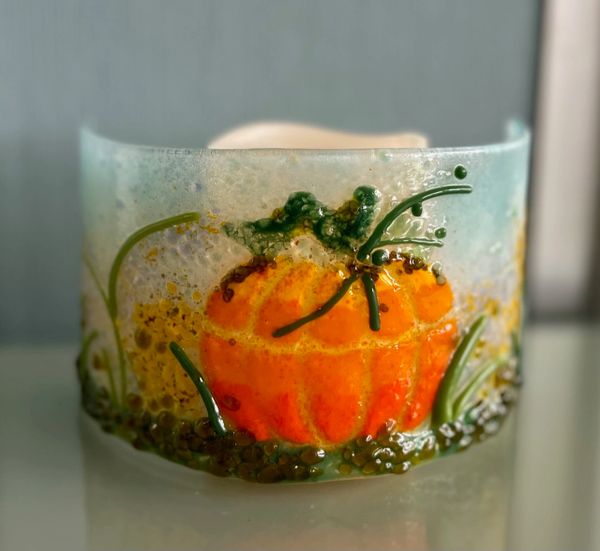 Pumpkin Fused Glass Candle Wrap
A whimsical, colorful, glass piece perfect for Fall decorating. Handmade by Teresa Kodatt, this fused glass candle wrap can be displayed in front of a wide pillar candle for a warm glow (not included, shown here with a 3" x 4" LED candle). It also beautiful in with a vase of flowers or potted glass and just as at home alone as a piece of glass art.
Each piece is made with several layers of fusible glass, all hand cut to create one of a kind designs so no two are exactly alike. The glass measures 4 1/2" tall and forms a semi-circle 6 1/2" wide and 3 1/2" deep.
Check back often as I am always adding new ones! 
Reviews