Reticulation Soldered Earrings 3/6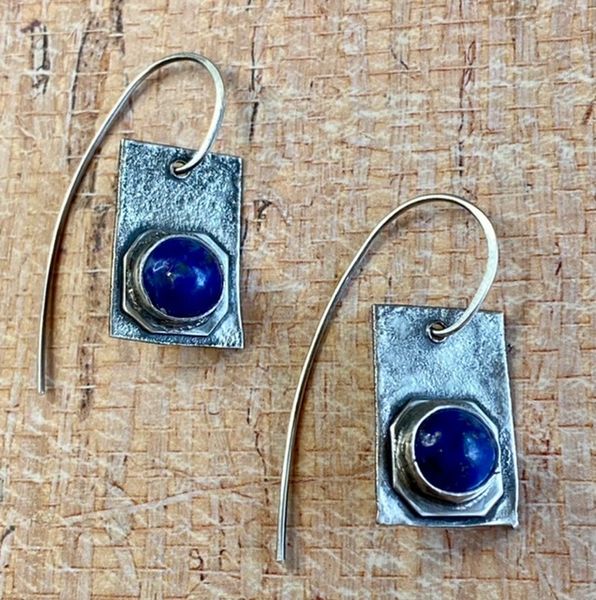 Reticulation Soldered Earrings 3/6
Reticulating silver is sometimes referred to as the black art of metalsmithing and is a very organic process, with no two pieces turning out the same!  Students will use sterling silver sheet to make their own reticulation for the bases of two small cabochons of their choosing.
The earrings pictured will not be made in this class, but in the afternoon class.  If you want a set, please sign up for that one too!
Skill:  Intermediate Soldering & Metalwork   - requires students have mastered beginner soldering skills
Class Fee: $25 due upon registration 
Kit Fee: $varies depending on stone, however we are going to keep these small (these are is 3/4" x 1/2") so the project can be finished in class.  Additional: A handheld torch is required for the class. Three options: bring one with you, rent one from us for the class for an extra $8, or one can be purchased at Pumpkin Glass and get a 10% class day discount. 
Date: Saturday, March 6th, 2:00pm - 4:30pm
Ages: Adult
Reviews