Rusted Chic Earrings or Pendant 2/15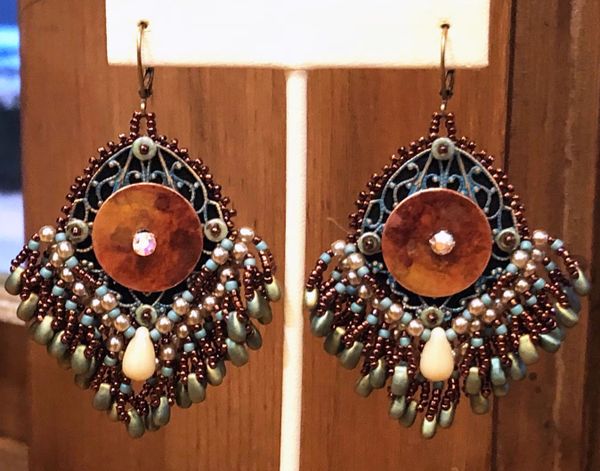 Rusted Chic Earrings or Pendant 2/15
Interested in bead embroidery? Get your feet wet with this beginner project while getting a preview of a Sherry Serafini's new book, Inspired Bead Embroidery, by making this all-new project! True to form, these earrings combine her textured designs with eye-catching focal beads for a stunning creation.

Skill: Beginner Stitching

Class Fee: $25 due upon registration

Kit fee: $ 23 for earrings or $11.50 for pendant (chain and bail not included)
Date: Thursday, Feb 15th, 6:00pm - 8:30pm
Instructor: Teresa Kodatt
Age: Adult
Note: Some students will probably not complete this project during class time but will learn all techniques required to complete it at home.
Reviews