Schyler Heavy Weave Wrap 10/7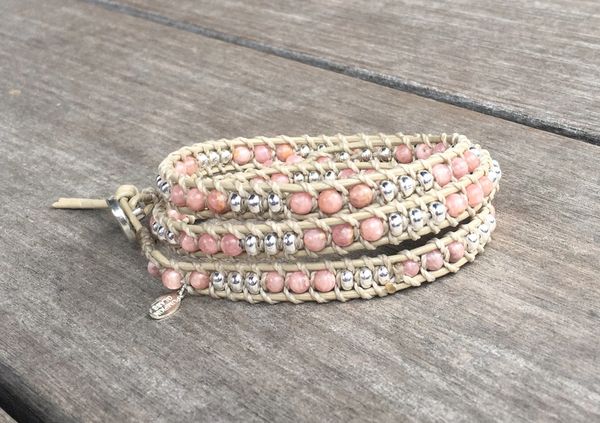 Schyler Heavy Weave Wrap 10/7
Learn to weave a center strand of stones in place between two pieces of leather on a separate cord. The perfect technique to use when you want the wraps to be made with a heavy cord that does not fit through the bead holes.
Skill: Beginner Knotting
Class Fee: $25 due upon registration
Kit Fee: $13 plus the cost of the semi-precious stones you choose
Requirements: If you have a Knotty Board or Macrame board, bring it with you to class. If not, you can use one of ours during class time. There will be some students that my not finish this bracelet during class time, but will learn all techniques required to finish at home.
Date: Saturday, Oct 7th, 2:00pm - 4:30pm
Ages: 14 and up
Instructor: Teresa Kodatt
Reviews