Silk Crocheted Necklace Cord 8/22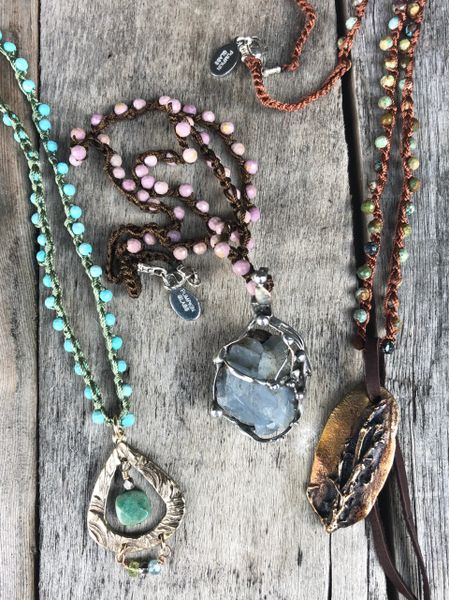 Silk Crocheted Necklace Cord 8/22
Secure beads on a double stranded piece of silk with a simple chain stitch to make a soft, subtle necklace or cord for a pendant.  This is my FAVORITE jewelry making technique!  We will help students choose their beads, and silk color.  The combinations are endless!  Hint ... great for gift making.
Skill:  Beginner - chain stitch - anyone can do it with practice!
Class Fee: $25.00 payable at registration.
Kit Fee:  $14 average price; cost can vary based on the stones chosen.
Additional: Bring your size 6 (1.6mm) steel crochet hook.  If you don't have one, you can purchase one from us with a 10% class discount.
Date: Thursday, Aug 22nd, 6:00pm - 8:30pm 
Ages: 14 and up
Instructor: Teresa Kodatt
Students may not complete this project during class time, but will learn all techniques needed to complete it at home.
Reviews